On July 13, 2012, the City of Auburn created the Historic Preservation Commission, which would have principal responsibility for matters of historic preservation within the City ofAuburn. On October 8, 2012, the Commission became a Certified Local Government (CLG).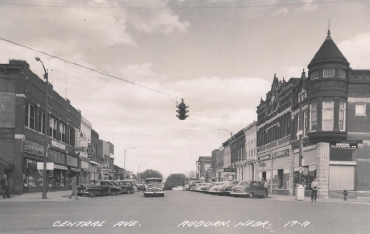 Preserving our Past for the Future
To protect and enhance historic sites and structures in the City of Auburn. To promote a general interest in the history of Auburn.
Auburn Historic District Preservation Commissioners
Kris Gill – Chairperson
Janny Crotty – Vice-Chairperson
Shane Charbonnet – Secretary
Cody Bradley – Commissioner
Dawn Weiss – Commissioner
Meetings are held on the 3rd Tuesday of each month at 7:00 p.m. at Auburn City Hall, 1101 J Street, Auburn, NE 68305. Meetings are open to the public and an agenda may be picked up at City Hall.
Designate, preserve, protect, enhance and perpetuate those sites, structures, objects, and districts of Auburn.
Foster civic pride in the beauty of the past.
Stabilize the economic vitality of such sites.
Enhance the City's attraction to tourists and visitors.
Promote the use of outstanding historic or architectural sites.
Cooperate with state and federal historic preservation efforts.
Maintain Certified Local Government (CLG) Standards.
Review resources designating historic sites.
Review and make suggestions on alterations of historic sites.
Assist owners of historic properties on physical and financial aspects of historic preservation.
Develop and assist in public education programs on historic preservation and collect historic data.
Maintain CLG Standards.